How to Select the Best General Dentist St. Louis Has to Offer
October 23, 2018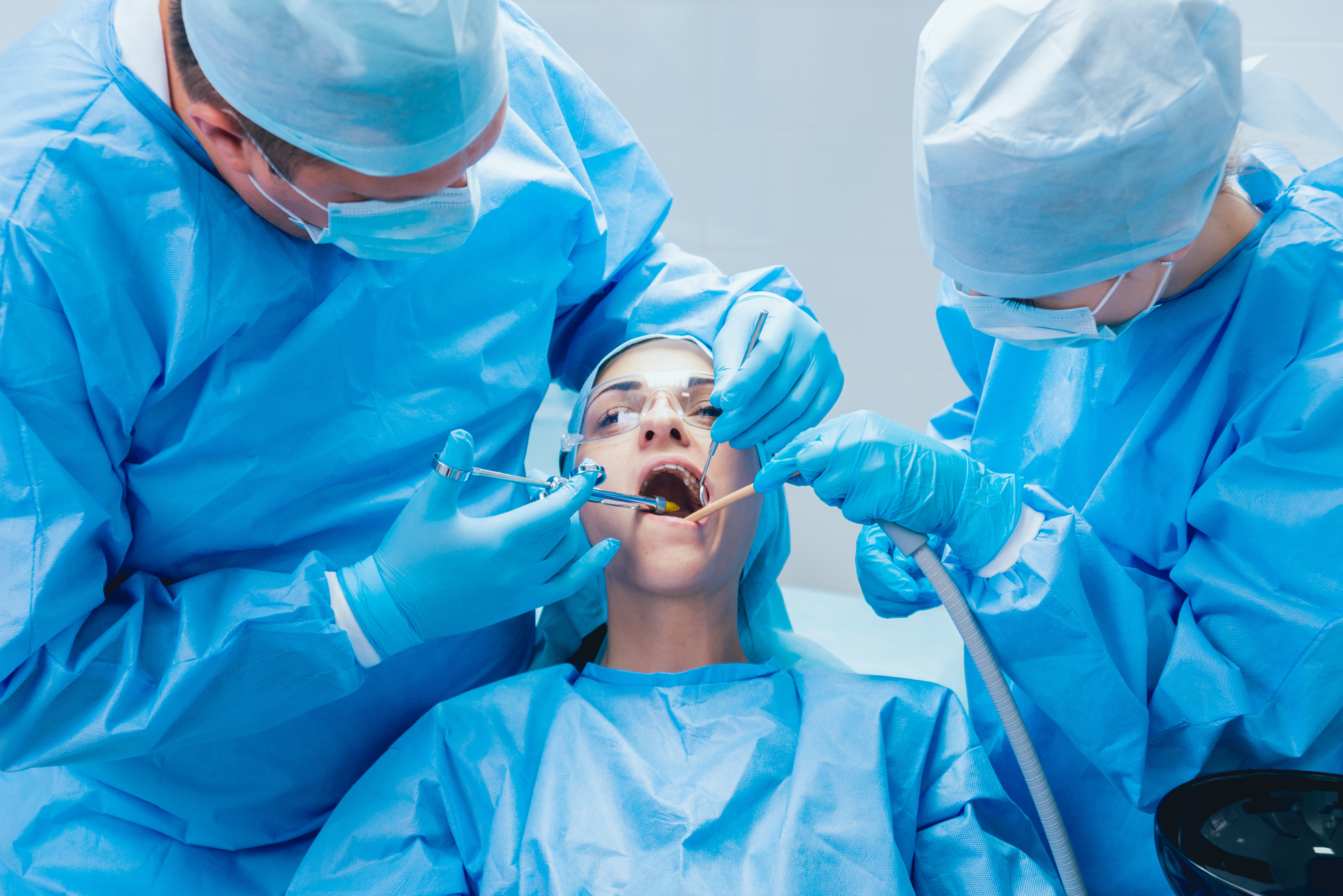 Why Would You Need a Dental Bone Graft and What's Involved?
December 25, 2018
7 Must-Do Teeth Whitening Tips for Perfect White Teeth
More than 80 percent of Americans consider healthy teeth key to success in life.
In fact, people with straight white teeth are perceived as being smarter, as well as more successful – both in terms of romance and in their careers.
With such importance placed on having a perfect smile, it could be time to consider getting your teeth whitened. After all, you wouldn't want to miss out on a potential partner or a new job because of your less-than-perfect teeth.
Here are seven teeth whitening tips to help you get perfect white teeth.
1. Dental Cleaning
The first step in the process of getting whiter teeth is to visit your dentist for a thorough cleaning.
Dental cleaning will remove surface stains, making your teeth appear whiter. The dental hygienist will also polish your teeth to brighten and smooth the enamel. Smoother teeth are less likely to pick up stains.
Plus, cleaning makes teeth whitening treatments more effective. This is because smooth, stain-free teeth are more receptive to the gels used to whiten teeth.
2. Custom Teeth Whitening Trays
Once your teeth have been thoroughly cleaned, talk to your dentist about whitening treatments. Remember, teeth whitening should never be DIY. At best you're wasting your money, at worst you could damage your teeth.
If you have an important event coming up and you want whiter teeth now, your dentist may recommend an in-office treatment for teeth whitening that works fast.
Custom teeth whitening trays from your dentist are the best option. This whitening process uses lower-strength whitening gel over several weeks. This results in a more permanent color change due to deeper penetration of the teeth.
Plus, more gradual whitening using custom trays is safer as dehydration is less likely to happen. In-office treatments can sometimes dehydrate the teeth, causing them to return to their original color.
Not to mention, having trays made to the exact form of your teeth ensures all your teeth receive even and consistent coverage from the gel. And, once you have these made-to-measure trays, you can re-use them every few years to maintain your bright white smile.
3. Night-Time Whitening Routine
After whitening, regardless of the treatment method, your teeth are more susceptible to re-staining. This is because the pores in your teeth are a little more open, meaning they can allow stains in.
As such, you should use your teeth whitening gel and custom trays at night before you go to bed. This reduces the chance of staining, and it also gives your teeth the whole night to re-hydrate, meaning more effective whitening and healthier teeth.
If you opted for an in-office treatment, talk to your dentist about ways to nourish and replenish your teeth after the treatment. They may be able to recommend gels or other products to reduce the chance of dehydration.
4. Avoid Stain-Causing Foods and Drinks
In general, but especially during and after the whitening process, you should avoid foods and drinks that stain your teeth.
Staining foods and drinks include dark berries, dark chocolate, red wine, tea, coffee and cranberry juice. You should also avoid acidic foods like lemons and tomatoes as these can destroy the enamel, exposing the yellowish dentin below. Sugary foods and drinks are another no-no. These encourage bacteria which can lead to tooth decay and discoloration.
If you find it hard to cut out staining drinks, one option is to use a straw so that the liquid doesn't pass over the teeth. And, if you do consume any of these foods and drinks, rinse your mouth immediately afterwards. But, avoid brushing your teeth straight after eating as this can also wear down your tooth enamel.
5. Quit Smoking
Quitting smoking is the best thing you can do for a healthier you, as well as for whiter teeth.
Tobacco stains are very difficult to remove from teeth as they get stuck in the grooves and openings of your tooth enamel. This can cause teeth to look yellow or brown in color.
Let your teeth whitening treatment be the incentive you need to give up for good. Your body and your bright while smile will certainly thank you for it.
6. Eat Natural Teeth Whitening Foods
Eating a healthy diet ensures that your body gets the necessary vitamins and minerals for strong, white teeth.
Crunchy fruits and vegetables, like apples, celery and carrots, help to clean your teeth and remove stains. And dairy products help to protect and strengthen tooth enamel. This is because the calcium foods like milk and cheese contain counters acids in your mouth. This helps you avoid tooth decay and the resulting discoloration it causes.
And, you should also drink plenty of water throughout the day. Water washes away food particles. Keeping hydrated also encourages saliva production, which helps get rid of bacteria in the mouth.
7. Practice Excellent Dental Hygiene
Above all, excellent dental hygiene is crucial for white teeth.
That means brushing twice a day, flossing at least once a day and visiting your dentist regularly for check-ups. With these simple steps, you're already well on your way to a brighter smile.
Don't forget to brush your tongue, too. Bacteria can settle there, causing bad breath and potential staining. You should switch to an electric toothbrush if you haven't already. Electric toothbrushes are more effective at removing stains on your teeth, keeping your pearly whites gleaming.
Teeth Whitening Tips for Perfect White Teeth
As these tips show, the key to how to get whiter teeth is more about good maintenance than anything else.
Once you have your custom tooth whitening tray, it's just a case of using it every few years to keep your perfect white teeth. But, to ensure your teeth remain healthy and white, you also need to make a commitment to excellent dental hygiene and a healthy lifestyle.
For more information about tooth whitening, or any of the other many dental services we offer, contact us today.