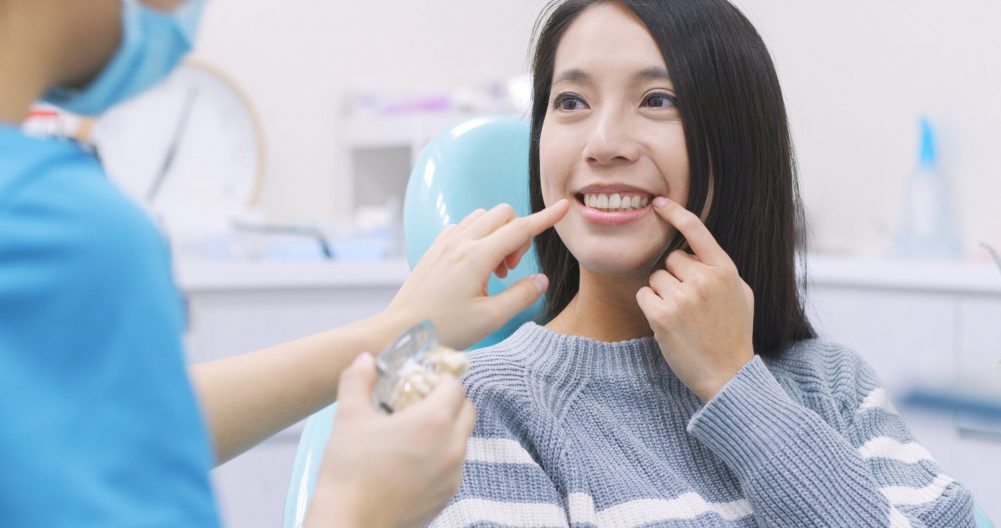 How Much Do Dental Implants Cost: A Complete Guide
October 23, 2019
Dream Dentist: How to Find the Best Family Dentist in St. Louis
December 22, 2019
How to Pick a Dentist: 7 Essential Qualities to Look For
When you move to a new place, there are a million details to take care of. You have to change your address, handle the moving process, find a new set of restaurants, figure out which grocery stores are better, and learn the public transit system. One of the most important things on that list is finding a new dentist.
Trying to figure out how to pick a dentist in a new place can be tricky. Luckily there are better methods than closing your eyes and pointing at a random name in the phone book. Read on to learn what to look for in a dentist.
1. Check the Insurance
One of the first things you should do when you're considering a dentist is to ask which insurance plans they accept. Dental care can be expensive, especially if you're having procedures like root canals or fillings done. You want to make sure your dentist accepts your family's insurance before you schedule an appointment.
You can also go about this the other way around and call your insurance company. Ask them which dentists in your area are covered on their network and work off that list. While you have them on the phone, check on any copays you may be required to make for your care.
2. Look for Short Wait Times
No one likes sitting around in a waiting room for a long time before your dental appointment. You have things you need to be doing, and if going to the dentist takes four hours every six months, you're less likely to go as often as you need to. If you have anxiety about the dentist, this waiting time can also make that worse.
Ask the dentist's office what typical wait times are. You may also want to check reviews online to see if current patients say anything about the wait times. If you discover wait times are an hour or more, it's a good idea to find another dentist.
3. Ask About the Service Options
Depending on your oral health, you may have to have a wide variety of procedures performed. You or your family members may need to have wisdom teeth removed, get crowns or implants put in, or get orthodontic work done. You don't want to have to juggle a million different dentist's offices and bills.
Instead, look for a dentist who offers a variety of services. Dentists may offer cosmetic services, family services, restorative services, and emergency dental care. If a dentist offers all of these options, they're a good choice.
4. Ask Who They See
Some dentists may specialize in geriatric dentistry or pediatric dentistry. Others may focus on cosmetic dentistry or adult dentistry. If you're shopping for a family dentist, you want to make sure everyone can see the same dentist.
Ask if the dentist you're looking at has limits on which patients they'll see. If they don't see young kids and you have young children, it's a good idea to find a dentist who can handle all members of your family. You don't want to have to shuttle everyone between different dentist's offices for the next fifteen years.
5. Find a Comfortable Waiting Room
It may sound strange, but you want to find a dentist's office that has a comfortable waiting room. You're going to spend a couple of hours there a year, and you don't want to spend those hours freezing or listening to obnoxious television shows. You also don't want to wrestle bored kids who have nothing to do in the dentist's office.
Visit the dentist's office before you make an appointment to ask them some questions and check out the waiting room while you're there. Make sure it's a comfortable temperature, has comfortable places to sit, and has toys for the kids. If all that's in the waiting room are hard chairs and outdated issues of Highlights magazines, go somewhere else.
6. Look Into the Dentist's Credentials
You want your dentist to be well-qualified if they're going to be working on your mouth. Your oral health is as crucial as the rest of your health, and you don't want to compromise it with someone who got their degree off a website. You also don't want to see someone who got done with college and stopped learning.
When you're visiting the dentist's office, ask about the dentist's qualifications. You want to make sure they've made continuing education a priority. By next year, medical knowledge will double every 73 days, so they need to be up to date on the latest.
7. Check the Reviews
Of course, everything could look rosy on the outside, but you'll get the real story from current patients. Check out the reviews on the dentist you're looking at. Pay special attention to any themes you see recurring in the reviews.
Keep in mind that disgruntled patients are more likely to leave a review than happy patients, so take things with a grain of salt. If one review says the dentist was awful to them or misdiagnosed them and all the other reviews say they're a fantastic dentist, you're probably fine. But if you see a consistent thread of reviews saying the dentist is insensitive or inexpert, you should probably go somewhere else.
Learn How to Pick a Dentist
Learning how to pick a dentist is one of those things that can be tough to figure out on your own. Be sure to check that they can cover all your family's needs and that you're comfortable in their office. And, of course, make sure your insurance will cover service with them.
If you're looking for a new dentist in the St. Louis area, come see us at Forest Park Dental. We offer everything from cosmetic dentistry to implants and other restorative dentistry. Contact us today to set up your next cleaning and exam.