Tooth Talk: How Much Do Veneers Cost?
October 25, 2021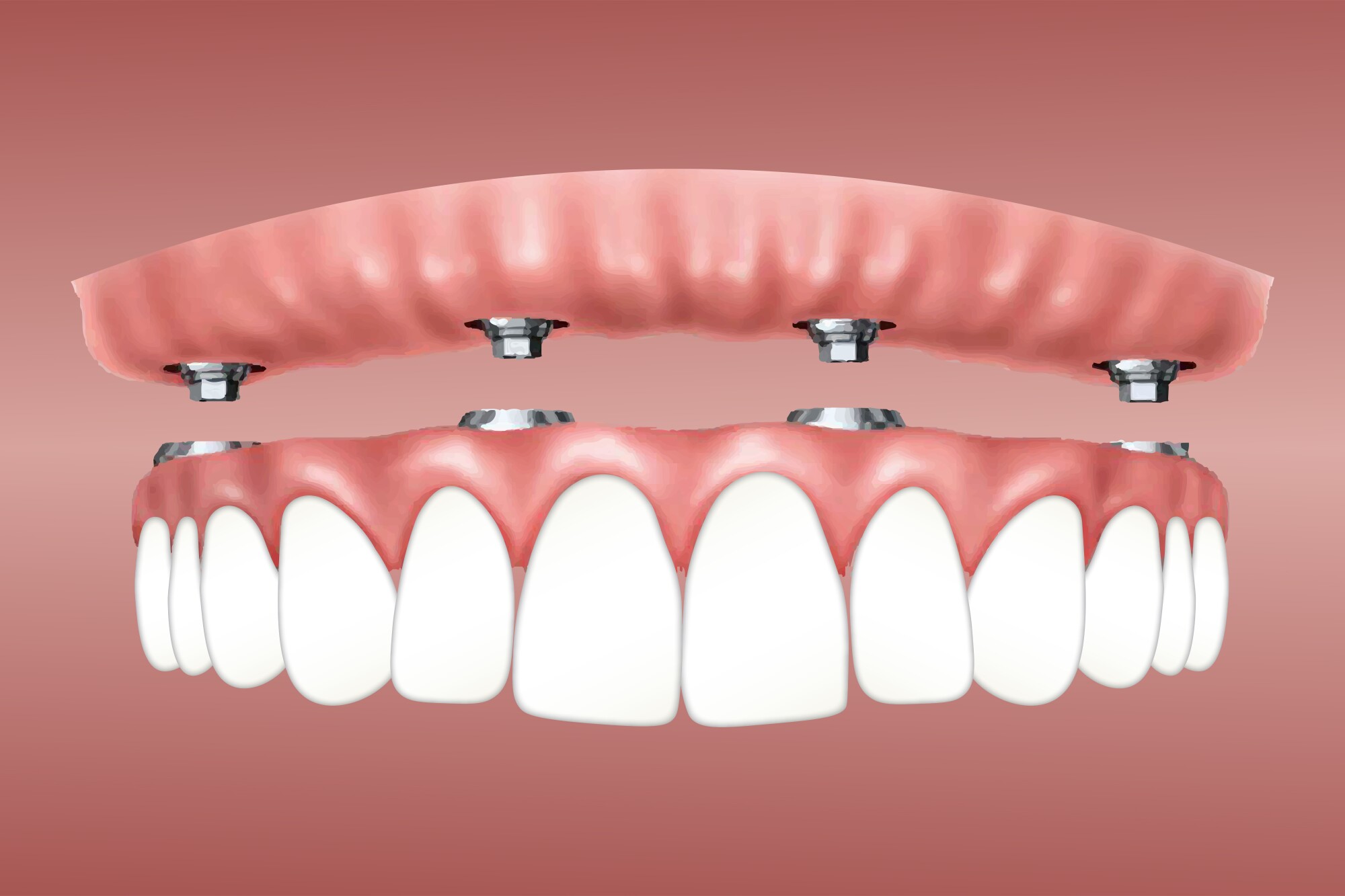 Partial or Full Dental Implants: Which Do You Need?
December 13, 2021
Missing Teeth? Easy Solutions for a Beautiful Smile
Do you have cracked or missing teeth? Are you wondering what St Louis dental care can do for you?
Believe it or not, missing teeth are more than just an inconvenience. They can increase your chances of gum disease, which can lead to more serious health issues like heart disease and diabetes.
Beyond that, chewing without a full mouth of teeth is uncomfortable. You may find yourself avoiding some of your favorite foods. And you will be dealing with an embarrassing smile.
Yet you don't need to lose hope! The right St Louis dentist can help you out.
Here's what they can do for you.
Dental Implants
Dental implants are essentially replacement tooth roots. A crown gets attached to them that will look and function like your natural tooth.
Dental implants have a high success rate and can last as long as a lifetime. Your dentist can work with you to develop an individualized treatment plan designed to best suit your needs.
Implant Benefits
While some dental options may only get designed to last only about ten years or so, a dental implant is long-lasting. You simply need to care for them properly with regular brushing and flossing.
Some tooth replacement options require that you change your diet. With dentures, for example, you'll want to avoid hard foods, tough meats, and sticky items.
With dental implants, you may need to watch your diet for a few weeks after surgery. However, once your implants have healed, you can go back to eating all of your favorite foods again.
Dental implants can also serve to provide natural stimulation for bone growth. Some other options can lead to increased bone loss. Yet, dental implants can help restore the integrity of your jaw, which can help keep your facial features strong.
In addition, dental implants can help keep the teeth next to the gapped tooth stable. They won't shift out of place and cause problems with your bite.
Dental implants can prevent plaque and tartar from building up and causing gum disease and infections. This is an investment in your health you'll be glad you made later on.
And most of all, you can have a beautiful new smile you're confident about showing to others! This can work wonders for your confidence and self-esteem.
Dental Bridges
A dental bridge is another option for those with cracked or missing teeth. They can fill in the gap between one or more teeth. Bridges are usually made from porcelain.
Like dental implants, bridges can serve to help with speaking and chewing. They can also help you maintain the structure of your face. In addition, they can prevent your existing teeth from shifting into the gap created by a missing tooth.
Dental bridges are a bit less expensive than implants. They are also likely to get covered by your insurance. Dental bridges will also require fewer trips to the dentist.
However, they are only designed to last for five to seven years. Dental bridges will lose their healthy appearance over time and need to get replaced.
Some folks may choose to make the long-term investment of implants over bridges. However, if you're looking to restore the integrity of your smile and prevent gum disease, bridges offer a low-cost option.
Dentures
A denture is a replacement for a missing tooth that can get slid in and out of your mouth. Full dentures are designed for use when someone is missing an entire set of natural teeth. Partial dentures will replace the occasional missing tooth.
Compared to other tooth replacement options, dentures are quite affordable. They can also be created in as little as two weeks, so you can have your new set of teeth ready to go before you know it. You'll have a great new smile and be able to start eating properly again.
Dentures do, however, require a bit of an adjustment period during which you will be getting used to speaking and eating with your new teeth. They also need to get replaced every 5 to 8 years. And you may not be able to eat some of the things you love.
Affording Dental Care For Your Missing Teeth
Before settling on an option for your missing teeth problem, you'll want to talk to your health and/or dental insurance carriers. Some may cover all or some of the treatment.
If you don't have insurance or are only partially covered, talk to your dentist about payment plan options. Some may allow you to pay your implants, bridges, or dentures off a little each month. This can help you to fit them neatly into your budget.
Another way to pay for dental treatment is through a Health Savings Account (HSA) or Flexible Spending Account (FSA.) One of these may be offered by your employer.
An HSA or FSA allows you to put aside a certain amount of money each month that can be used for health expenses such as restorative dentistry. This means you can keep more of what you earn and still get the treatment you need.
The main difference between the two types of accounts is that an HSA is owned by you rather than your employer. You can also rollover any unused funds from year to year.
Smiling On
If you have missing teeth, you won't want to miss out on restorative dentistry. With options like implants, dentures, and bridges, you could be on your way to a natural-looking smile in no time.
Don't stop getting smart about your oral health now. For quality dental care in the St. Louis area, contact us today.